6.12

Share Nextflow pipelines and good practices

Nextflow supports a number of code sharing platforms: BitBucket, GitHub, and GitLab.
This feature allows to run pipelines by just pointing to an online repository without caring about downloading etc.
The default platform is GitHub, so we will use this repository as an example.

Let's create a new repository with a unique name: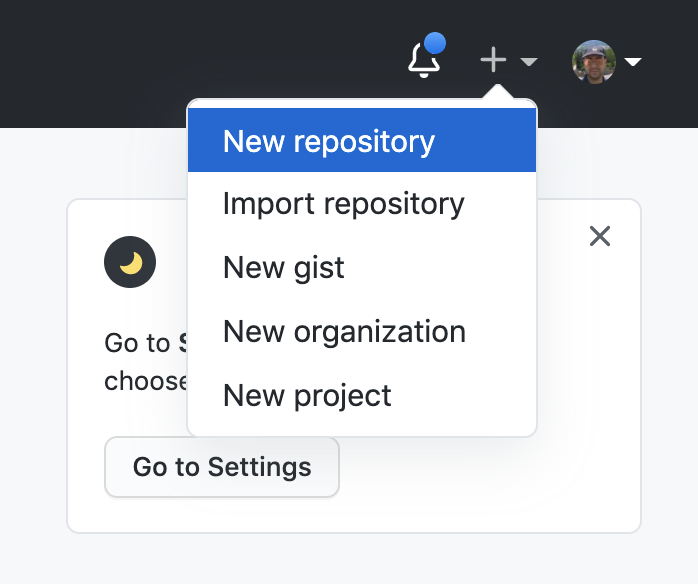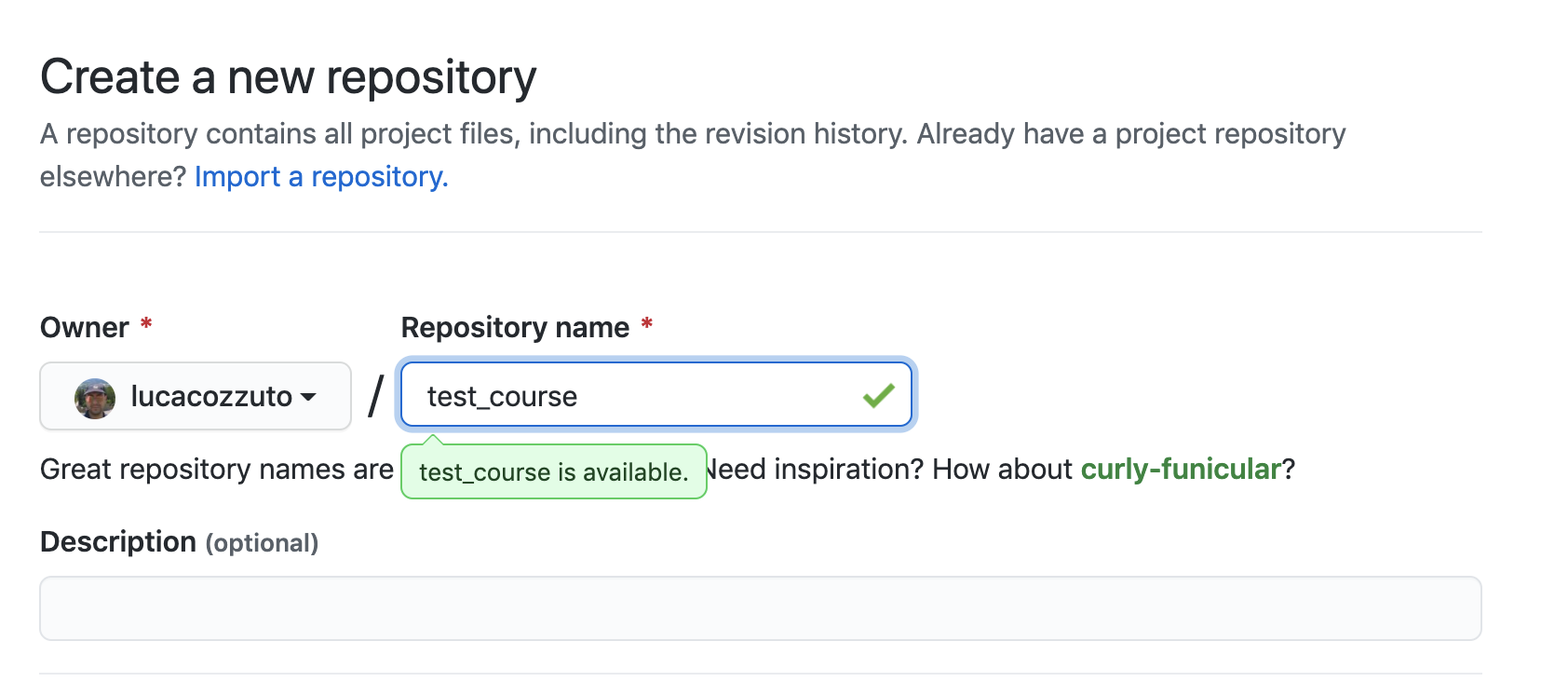 And then let's clone it in one of our test folder. Let's choose test5. We can get the url path by clicking like on the figure: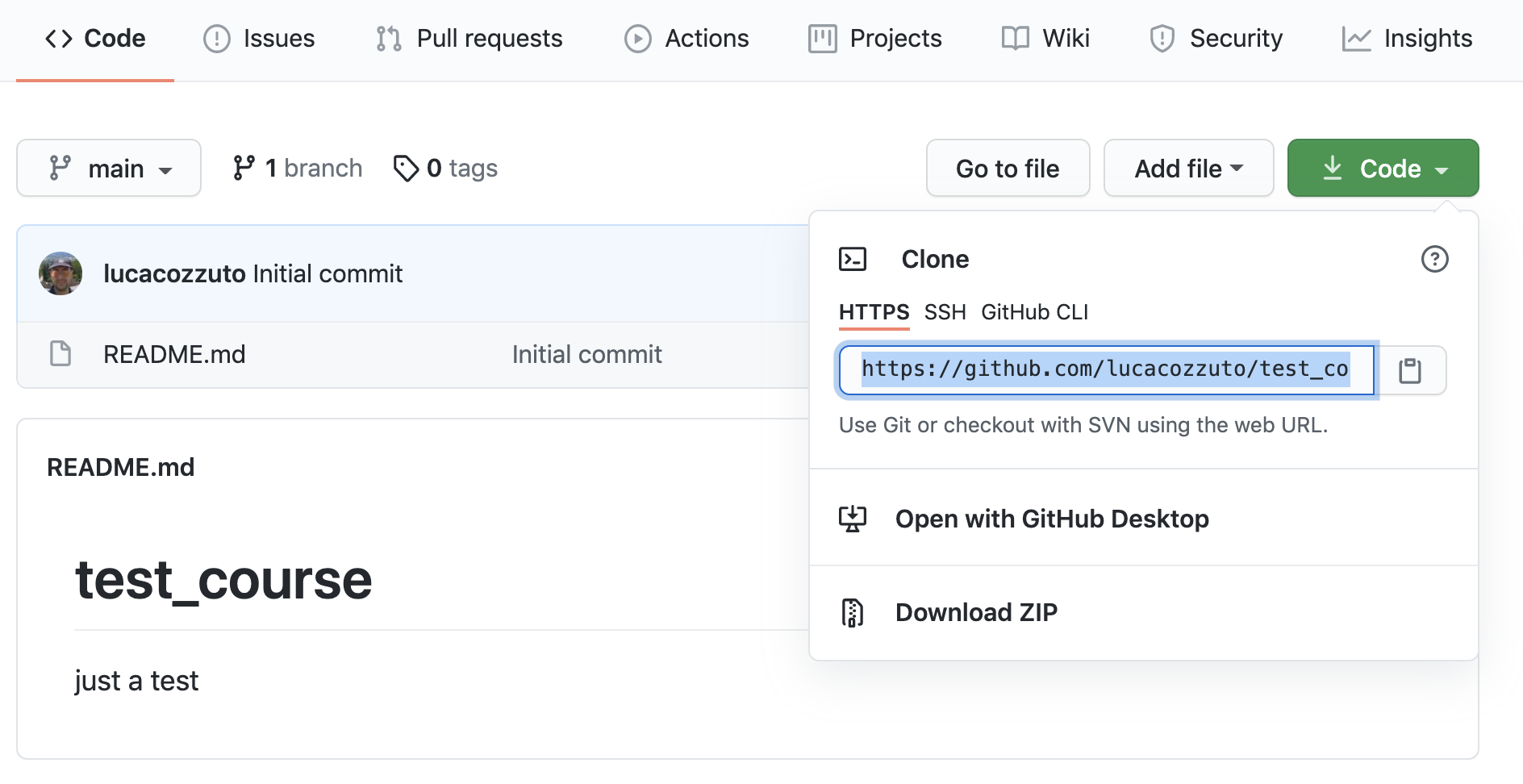 We have an almost empty folder named test_course. We can just move or copy our files there:
Now we are ready for committing and pushing everything to the online repository. But before we need to rename test5.nf to main.nf.
If we go back to the GitHub website we can see that everything has been uploaded.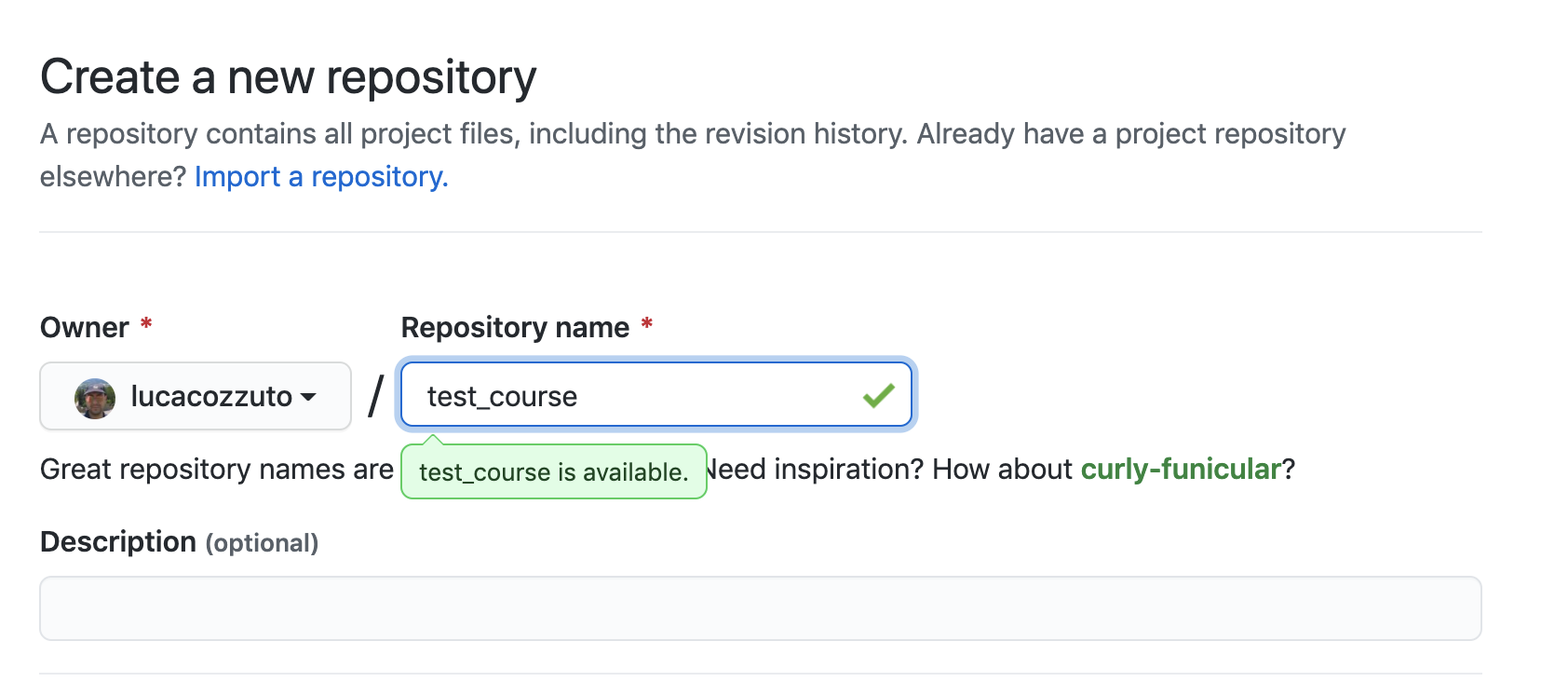 Now we can remove that folder and go in the home folder.
And we can launch directly this pipeline with:
As you can see we just use the repository name and two Nextflow parameters:
-with-docker, for using Docker
-r, for using a specific branch. In this case the main branch.
Then we pass to the pipelines the path of our input files:
--reads
--reference
Nextflow first pulls down the required version of the pipeline and it stores it in:
then it pulls the Docker image and runs the pipeline.
You can use the Nextflow's command list that shows the number of pipelines installed in your environment and the command info for fetching some useful information.
Finally you can update, view or delete a project by using the Nextflow commands pull, view and drop.