16.1

Scatter plots

A scatter plot has points that show the relationship between two sets of data.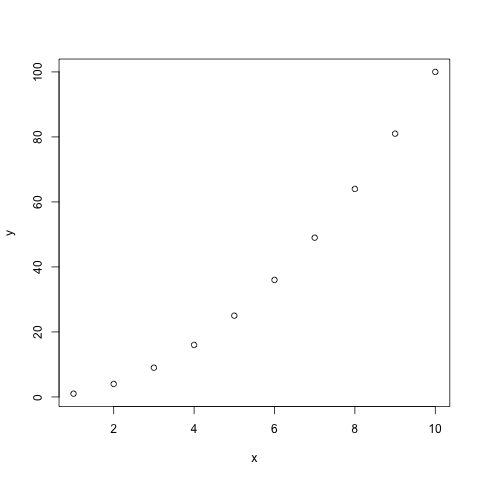 Note that if one vector only is given as an input, it will be plotted against the indices of each element
Add arguments:

col: color
pch: type of point
type: "l" for line, "p" for point, "b" for both point and line
main: title of the plot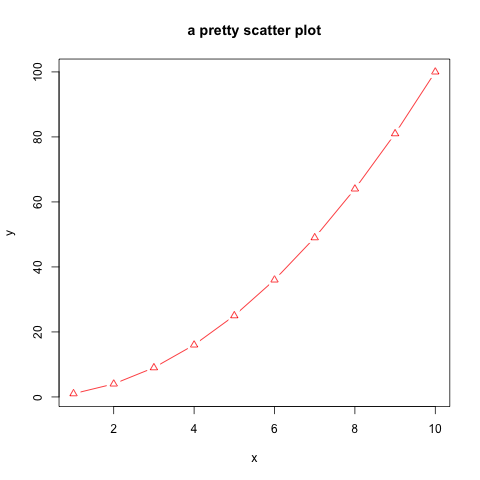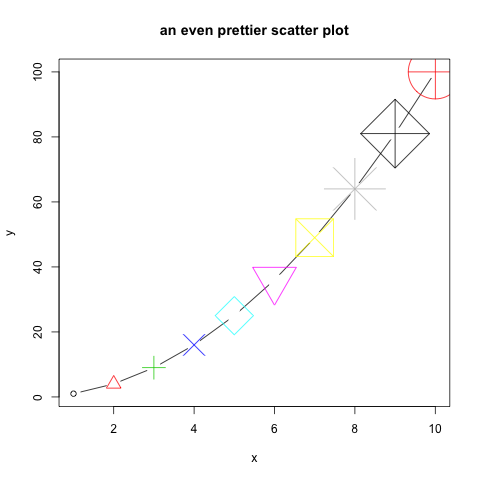 Different type of points that you can use:
About colors
Color codes 1 to 8 are taken from the palette() function and respectively code for: "black", "red", "green3", "blue", "cyan", "magenta", "yellow", "gray".
There is a larger set of build-in colors that you can use:
You can also find them here.
change the default palette with one of your choice:
change the palette back to default